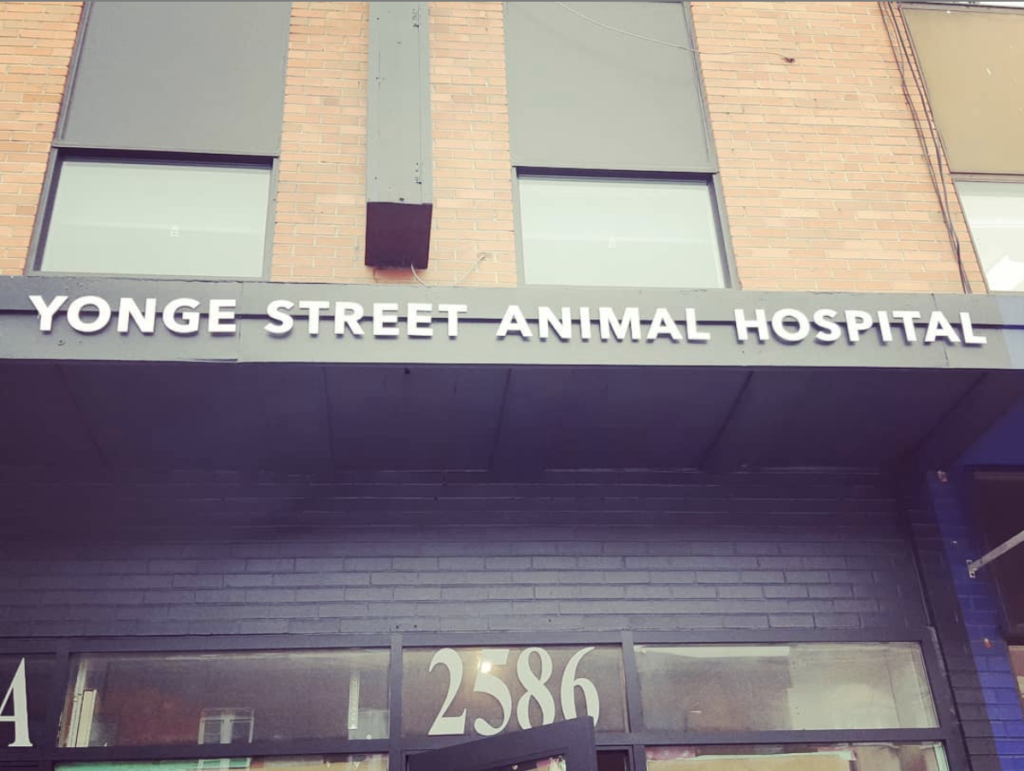 routine vaccinations and health checks
Pets today can
live longer, healthier lives

than ever before with the help of preventative medicine, vaccines, and routine care.
At Yonge Street Animal Hospital, we're inclined to believe, as so many of our clients do, that our four-footed companions transcend friendship to become family. And like family, they need to be taken care of starting with an annual check-up including physical exam, blood tests, dental exams, and much more. Your pet's annual examination should also include bringing all vaccinations including rabies and any other core or lifestyles vaccines up to date.
Whether for a feline or canine pet, vaccinations can play a critical role in ensuring the overall health of your pet. In addition to rabies, vaccines may include distemper, parvovirus, adenovirus, parainfluenze, bordetella, lyme disease, leptospirosis, feline rhinotracheitis, panleukopenia, calici virus, and feline leukemia. Your Yonge Street Animal Hospital veterinary team will assess and administer the best appropriate vaccination protocol for your pet.
To schedule your next Toronto veterinary clinic, Yonge Street Animal Hospital appointment or annual check-up and vaccinations for your pet or should you have a question about any veterinary or emergency veterinary clinic procedures or services including spaying, neutering, routine care and management or dentistry, please contact us at (416) 483-3511. We are pleased to offer early morning, late evening and Saturday morning hours for your convenience.
Vaccines help pets live longer, healthier lives. Protecting your pet is our primary goal, so developing an appropriate vaccine schedule for your pet is important to us. Call us today to set up an appointment to discuss your pet's vaccination needs.